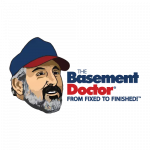 The Basement Doctor Northwest
From Fixed to FInished
JOB TITLE:  Service Technician
DEPARTMENT:  Service / AMS
REPORTS TO:  Service (or Sales) Manager
JOB CLASS: Non-Exempt
OFFICE LOCATION:  
228 East Pearl St. Lima, OH 45801
PHONE:  
(419)-229-5800
JOB SUMMARY:
Meets with existing customers on pre-scheduled appointments to perform annual maintenance or follow-up on warranty issues. Makes recommendations to customers on additional products or services and/or identifies a potential problem with diagnosis and remedy. Follows through with customers until all issues are resolved. Supports the management and mission of the company.
KEY PERFORMANCE INDICATORS:
Average Dollar per Stop; Customer Service Rating
ESSENTIAL JOB FUNCTIONS:
Drives to potential customers' homes to meet with them for pre-scheduled appointments to perform annual maintenance or follow-up on warranty issues. Builds rapport and demonstrates expertise in waterproofing and/or foundation repair systems. Examines waterproofing or foundation work done by the company and determines if there is a potential problem(s) and if customer's needs and/or desired outcome(s) have changed. Recommends additional products and services to enhance or improve original installation, or remedy to the potential problem. Attempts to meet or exceed sales goals. (80%)
Creates job proposal for job to include diagram(s), photographs, instructions, inventory needed, the customer "Fact Sheet," pricing lists and the total price of the job. Installs products for Production Department as requested. Follows job specifications to ensure installations are completed to meet company standards. Communicates job completion and/or complications to the Manager. Follows up by phone and revisits the customer as necessary. Follows through with customers until all issues are resolved. (15%)
Attends weekly meeting. (5%)
Regular and punctual attendance. Ability to work overtime if needed. Ability to legally drive a motor vehicle.
Spends time in the office on assigned days, or when slow, making phone calls to set annual maintenance appointments.
MARGINAL JOB FUNCTIONS:
Performs other related duties as assigned by management.
Advises Production Manager and foreman on details of job proposal, as requested.
DIRECT REPORTS:
None
NECESSARY KNOWLEDGE, SKILLS, ABILITIES (KSAs) and TALENTS:
Knowledge of construction or related trades preferred.
Knowledge of sales, marketing, and customer satisfaction theories and practices.
Skill in operating equipment and/or power tools preferred.
Skill in rapport building, explaining features and benefits of solutions, and closing the sale.
Skill in reading, writing (legibly), and oral communication.
Ability to learn, understand, accept, and put into practice the 10 Steps methodology of sales.
Ability to learn and understand the technicality of foundation systems.
Ability to make customer's needs and desired outcomes very clear by being precise and thorough.
Possess talent and personal traits:

Customer Service Acumen
Problem Identification and Solution
Trouble Shooting
Attention to Detail
Rapport Building
Persuasion
Patience
Integrity
EDUCATION AND EXPERIENCE:
High school diploma or GED preferred;
One (1) year experience in customer service or related field; or,
An equivalent combination of education and experience to illustrate a proven track record in the business field.