Project Manager Wooster, OH
Full Time
Salary: Based on Experience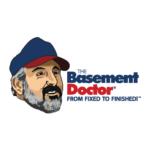 The Basement Doctor Northeast
SUMMARY:
Represents The Basement Doctor in a professional and ethical manner in the profitable sales of our products and services
ESSENTIAL DUTIES AND RESPONSIBILITIES
Include the following (Other duties may be assigned)
Sell production services
Must maintain availability Monday through Saturday to run all leads as assigned by company
Maintain and manage customer relations before, during, and after the sale
Must complete all necessary paperwork, including contracts and work cards
Consult with Sales Manager regarding lead assignments
Sell projects that meet company standards
Protect company from future losses by selling and pricing products & services in a profitable way, and to achieve the highest possible level of customer satisfaction
Must present the warranty package in the same manner
Meet weekly with Sales Manager for first 90 days of employment, monthly thereafter
Attends monthly designated sales meetings
Make customer follow-up calls three weeks after job and complete proper paperwork
Ensure payment upon completion of project
Conform to company dress and vehicle standards
Use ethical selling practices on all appointments and is able to present The Basement Doctor Statement of Purpose to all clients in a professional manner
QUALIFICATION REQUIREMENTS:
To perform this job successfully, an individual must be able to perform each essential duty satisfactorily. The requirements listed below are representative of the knowledge, skill, and/or ability required. Reasonable accommodations may be made to enable individuals with disabilities to perform the essential functions.
LANGUAGE SKILLS:
Ability to read and interpret documents such as procedure manuals, contracts, and policies and procedures. Ability to speak effectively before customers.
MATHEMATICAL SKILLS:
Ability to work with mathematical concepts such as addition, subtraction, multiplication, division.
REASONING ABILITY:
Ability to define problems, collect data, establish facts and draw valid conclusions. Ability to interpret an extensive variety of instructions in written, verbal, and diagram form, and deal with several abstract and concrete variables. The employee must be able to determine the best sales strategy based on each individual homeowner's needs and concerns.
OTHER SKILLS and ABILITIES:
Ability to maintain an acceptable presentation rate of 85% and closing percentage of a minimum of 30% for first 90 days of employment and 36% thereafter. Failure to meet minimum percentages may result in termination of employment. Ability to sell The Basement Doctor services in an ethical and successful manner. Must have valid driver's license and have personal auto insurance at, or above, the State minimum coverage requirements.
WORK ENVIRONMENT:
The work environment characteristics described here are representative of those an employee encounters while performing the essential functions of this job. Reasonable accommodations may be made to enable individuals with disabilities to perform the essential functions.
The work environment varies, and the employee will be exposed to both indoor and outdoor environments. The employee will have to function in the office and in the customer's home.
PROFESSIONAL APPEARANCE:
At all time, when representing The Basement Doctor, the employee must act in a professional and ethical manner. The following dress and vehicle guidelines must be strictly adhered to.
Dress Code: Casual, but neat and clean. Vehicle Guidelines: Vehicle must be clean and in good condition.