Production Foreman Wooster, OH
Full Time
Salary: Based on Experience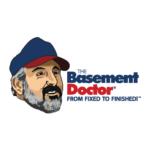 The Basement Doctor Northeast
SUMMARY:
Responsible for supervision of 1-5 Foundation Repair Technicians and Crew Leader. Ensure that quality, profitable, and safety conscious installations quantity and customer satisfaction is provided to homeowner according to the contracted agreements.
ESSENTIAL DUTIES AND RESPONSIBILITIES
Include the following (Other duties may be assigned)
Plans and coordinates new installations by using pre-inspection process through completion
Diagnoses proposed solutions to insure problem solving
Makes payment arrangements with homeowner
Ensures that installation is completed to customer's satisfaction
Review work card with crew and to ensure understanding of plan of action
Reviews work card with homeowner and walks homeowner through installation
Ensures that all appropriate materials and tools are available for installation prior to the starting of the job
Supervises crew
Trains and motivates daily crew by explaining expectations, demonstrates correct procedures, reviews crew performing same procedures
      Correct or commend on the manner in which the crew does the procedure
Reviews material and tool list with Crew Leader
Coordinates with Crew Leader to ensure that truck, tools and materials are ready each day, responsible for truck inventory
Inspect installation with Crew Leader routinely throughout day
Assemble pump and discharge line
Prepares daily reports and communicates daily with Installation Manager to update on installation progress and inform of any problems or potential problems
Complete all daily paperwork as appropriate for installation
Complete all technical data to endure that piering jobs are completed according to manufacturer's specifications, following company procedures
Accurately records crew member's daily attendance, appearance and performance
Picks up any special tools or materials
Oversees the maintenance and cleaning of all assigned tools
     Ensures the daily cleaning and loading of the truck
     Ensures that all tools and materials needed are loaded daily
Positions & Sample Job Descriptions
 Responsible for installing proposed work
Responsible for upkeep of crew vehicle
All foremen are required to obtain all final payments upon job completion
Required to fill out appropriate paperwork upon completion of proposed job
Must obtain pictures of completed installation by using company digital camera
Maintain Tool Maintenance and Inventory
Must report all truck maintenance to supervisor
Must attend weekly safety meetings
Meet with homeowners before during and after installation to ensure customers are well aware of the installation procedures
Must be able to travel the company's service area
SUPERVISORY RESPONSIBILITIES:
The Foreman is responsible for the following actions for employees holding the following subordinate position: Crew Leader and Crew members.
Training employees in job responsibilities and company policy, procedures and standards of quality and conduct on an ongoing basis
Daily review of crew's weekly time clock report, makes any necessary adjustments, using the Time Clock Adjustment sheet, to correct records and forwards all information to Human Resources Manager for processing
Evaluation of employee performance based on policy and as scheduled by the Human Resource Department
Recommendation of promotion, demotion, salary increase or decrease and termination of employment
Preparation and issuance of disciplinary actions by using departmental disciplinary point system along with additional verbal and written warnings as needed, to provide progressive discipline for employees
Forwarding all documentation relative to the above subordinate employees to the Production Manager for review, approval, approval and processing
Conduct Safety Training as needed
QUALIFICATION REQUIREMENTS
To perform this job successfully, an individual must be able to perform each essential duty satisfactory. The requirements listed below are representative of the knowledge, skill, and/or ability required. Reasonable accommodations may be made to enable individuals with disabilities to perform the essential functions.
EDUCATIONAL REQUIREMENTS
High school diploma or GED with six months experience and/or equivalent of both preferred
LANGUAGE SKILLS:
Ability to read, write, and interpret documents such as procedure manuals and policies and procedures. Ability to speak effectively before homeowners and crew.
MATHEMATICAL SKILLS
Ability to perform basic math functions including fractions, percentages, addition, subtraction, multiplication, division, discounts, and all units of measure. Ability to apply concepts such as fractions, percentages, measurements, and proportions to practical situations.
REASONING ABILITY:
Ability to define problems, collects data, draw valid conclusions and relay this information to Production Manager. Ability to interpret various forms of instructions in written, verbal and diagram form.
PHYSICAL DEMANDS:
The physical demands described here are representative of those that must be met by an employee to successfully perform the essential functions of the job. Reasonable accommodations may be made to enable individuals with disabilities to perform the essential functions. While performing the functions of this job, the employee is occasionally required to lift up to 50-100 pounds, reach with arms and hands and dig, and is regularly required to walk, talk, hear, stand, drive and use hand to use switches and controls.
WORK ENVIRONMENT:
The work environment characteristics described here are representative of those an employee encounters while performing the essential functions of this job. Reasonable accommodations may be made to enable individuals with disabilities to perform the essential functions.
While performing the functions of this job, the employee is exposed to all types of outdoor weather conditions while on job site. The noise level in the work environment is usually moderately noisy to noisy.