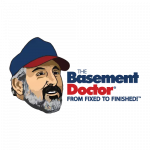 The Basement Doctor
From Fixed to Finished
The Leader in the Basement Repair and Remodeling in Central Ohio, which pays for performance, is seeking full-time and part-time enthusiastic schedulers – no cold calling required.
We are looking for energetic individuals who have experience in a fast-paced call center. We have full-time and part-time positions that include afternoon/evening hours and some Saturdays required. Job responsibilities include but are not limited to:
Answering incoming calls using a monitored headset
Assisting customers with their home improvement concerns
Accurately confirming information
Using multiple databases to input customer information
Being a team player and being able to step in to assist co-workers
Having some prior knowledge of scheduling and home improvement work; not required
Pay is hourly plus bonuses. The hourly rate is based on experience.
Must have valid identification and reliable transportation.
Extensive Benefits include:
Medical – High percentage of premium & HRA of $2K/$4K paid for by Company!
Dental, Vision, Life, and Disability Insurance
401K Match
Paid Time off and Holidays
As well as:
Access to tickets to PromoWest concerts and sporting events!
If you are interested in working with us please send in a copy of your resume for consideration.
OFFICE LOCATION:  
13659 E Main St. Reynoldsburg, OH 43068
PHONE:  
1-877-379-8463