Nash Customer Service Representative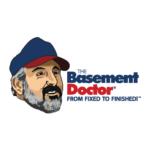 The Basement Doctor
From Fixed to Finished
Nash Distribution is now hiring a Full-Time Customer Service Representative and is offering the opportunity to help someone EVERYDAY!
WHO ARE WE?
Nash is a subsidiary of The Basement Doctor and the leading supplier of repair products to the basement, crawl space, and foundation repair industries with accounts in the US and Canada. We sell to the specialized contractors who do in-home repairs.
WHO ARE YOU? You are a fit with Nash Distribution if:
You are passionate about supporting and growing businesses, internal and external customers, and communities.
You enjoy and are comfortable talking on the phone with customers. You have strong customer service and communication skills and derive satisfaction from helping others.
You are a creative problem-solver. You want to understand how things work and quickly identify opportunities to make processes work better.
You are meticulous and precise when executing a task. When it comes to details, you are painstakingly accurate and consistently thorough.
You are passionate about organization and can adhere to and define organizational systems.
You can prioritize and re-prioritize ruthlessly, and you enjoy working toward higher and higher efficiency.
You're adaptable and responsive and are confident in your ability to meet needs across multiple teams, platforms, and customers.
You're pumped about working in a fast-paced, high-growth company environment.
You have a "get it done" attitude and a work ethic to match.
You are proficient in Microsoft Office and some database/order management software experience preferred
WHAT WILL YOU DO?
Manage large amounts of incoming calls
Identify and assess customers' needs to achieve satisfaction
Build sustainable relationships and trust with customer accounts through open and interactive communication
Provide accurate, valid and complete information by using the right methods/tools
Process inbound and outbound orders
Meet personal/customer service team sales targets and call handling quotas
Handle customer complaints, provide appropriate solutions and alternatives within the time limits; follow up to ensure resolution
Keep records of customer interactions, process customer accounts and file documents
Follow communication procedures, guidelines and policies
Go the extra mile to engage customers
AS A REWARD FOR YOUR PASSION AND COMMITMENT, WE OFFER:
Competitive Wages
Substantial Incentive Bonuses
Classroom and "On the Job" Training
Mentoring
Rewarding, fast-paced, and relaxed, yet professional work environment
Certifications with potential advancements to move up in the company over time.
Extensive Benefits include:
Medical – up to 75% of premium & HRA of $2K/$4K paid for by Company!
Dental, Vision, Life, and Disability Insurance
401K Match
Paid Time off and Holidays
As well as:
Access to tickets to PromoWest concerts and sporting events!
You can feel good knowing that The Basement Doctor was selected as one of Columbus CEO and 10TV's Top Workplaces for 2015, 2016, and 2017! We are also very involved with Ronald McDonald House, LifeTown, and Special Olympics of Ohio!
Company is an Equal Opportunity Employer.
Proven record of dependable work history and ability to work in a drug-free environment are essential.
OFFICE LOCATION:  
13659 E Main St. Reynoldsburg, OH 43068
PHONE:  
1-877-379-8463