Call Center Team Lead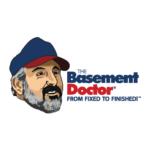 The Basement Doctor
From Fixed to Finished
The #1 contractor in Basement Repair and Remodeling in Central Ohio, that pays for performance, is seeking an ALL-STAR for our Full-Time Call Center Team Lead position.
We are looking positive and energetic individuals who have experience in a fast-paced call center. This position may include some afternoon/evening hours as well as some Saturdays. Job responsibilities include, but are not limited to:
Answering incoming calls using a monitored headset
Assists customers with their home improvement concerns via telephone, email, or text
Accurately confirming information
Using multiple databases to input customer information
Be a team player and being able to step in to assist co-workers and fill in when the manager is away
Facilitates call center associates with complex situations
Helps manage workload of call center associates and ensures all daily tasks are assigned
With the Call Center Manager, trains, coaches, and sets team goals
Provides performance feedback to Call Center Manager
Qualifications:
Having some prior knowledge of scheduling and home improvement work; not required
Ability to multi-task
Possess a strong background in data entry
Be a master motivator and positive influence the team
Attention to detail
Strong coaching skills
Ability to communicate constructive criticism in a professional manner
Ability to fairly distribute work loads
Understand all organization's products, services, procedures and guidelines and communicate same to all team members
Hardworking: to be able to encourage their team members to work harder, they must be hard workers themselves
Required Education:
High school or equivalent.
Minimum 3 years of call center experience
Computer Skills: Proficiency in Microsoft Office, minimum 3 years working in a database
Required license or certification:
Pay is hourly plus bonuses. The hourly rate is based on experience.
Must have valid identification and reliable transportation.
Extensive Benefits include:
Medical – up to 75% of premium & HRA of $2K/$4K paid for by Company!
Dental, Vision, Life, and Disability Insurance
401K Match
Paid Time off and Holidays
As well as:
Access to tickets to PromoWest concerts and sporting events!